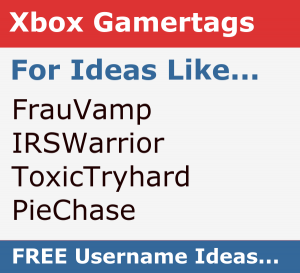 Hungry to start gaming on Xbox Live? First, you need a Badass Gamertag Generator!
Why? To help you generate the most Epic Gamertag possible.
Because when you Win on Xbox Live you must be REMEMBERED!
Check out "The Dumbass Guide to Badass Gamertags" or the examples at "Free Xbox Gamertag Generator Ideas".
Or just click "GENERATE USERNAMES" to get started…